SMARTSYSTEM RETAILERS

Choose a Country
or Browse in Alphabetical order
NORTH / SOUTH AMERICA
ADORAMA
42 West 18th Street, New York, NY 100113
AVP Distributors LLC
8300 NW 53rd Street Suite 350, Miami, Florida 33166
---
AUSTRIA
DigitalStore Vienna
Stiftgasse 21
1070 – Wien
---
BRAZIL
CineCAM
Av. Mofarrej, 619
Vila Leopoldina – São Paulo – SP

---
BOSNIA AND HERZEGOVINA
Audio Video Consulting doo
Azize Šaćirbegović 7
71000 – Sarajevo
---
CHINA
For Wechat official account please search : X1减振臂" or scan this QR Code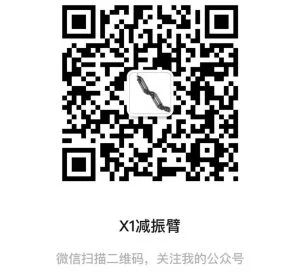 Bridge Image
Hong Jun Ying Road
100012 Beiyuan – Beijing
---
CROATIA
Visual Impact Hrvatska d.o.o
Palic 44
10000 Zagreb
AVITEH Audio Video Tehnologije d.o.o.
Baštijanova 41
10000 Zagreb
---
FRANCE
FULL CATALOG
Cartoni France
3, bd Georges Méliès
94350 – Villiers sur Marne
Planning Camera – Paris Steadicam Center
3, bd Georges Méliès
94350 – Villiers sur Marne
SLIDER AND OTHER ACCESSORIES
Broadcastor Sarl
13, rue de Paris
93000 – Bobigny
---
GERMANY
Puhlmann Cine GmbH
Schaftlacher Str. 19
D-83703 Gmund a. Tegernsee
Schnittzwerk
Kirchstrasse 23
65321 – Heidenrod
---
GREECE
MANIOS CINE TOOLS EPE
Arahneou 12
11522 Athens
---
INDIA
Cinescope
225 Wing A, Monalisa Business Centre
390011 Gujarat
---
ITALY
PIEMONTE
Manco C. Snc
Via Ponata, 77/5A
10090 Rosta (TO)
Video Esse Srl
Corso Acqui, 290
15100 Alessandria (AL)
LOMBARDIA
Forniture Cine Foto
Via Maestri Campionesi, 25
20135 Milano (MI)
New Free Photo Srl
Via Corsica, 192
25125 Brescia (BS)
Pantronics Srl
Via B. Maderna, 8
20138 Milano (MI)
Videotecnica Srl
Via Cantù, 11A
20092 Cinisello Balsamo (MI)
FRIULI VENEZIA GIULIA
BL2 Srl
Via dei Leoni, 7
34170 Gorizia (GO)
EMILIA ROMAGNA
ADCOM Srl
Via Zanardi, 50
40131 Bologna(BO)
TOSCANA
Project Italia Srl
Via Redi, 43 A/B/C
50144 Firenze (FI)
AVTech Srl
Via S. Ussi, 58
50018 Scandicci (FI)
Ollo Store
Piazza Matteotti 15
50053 Empoli (FI)
MARCHE
Foto De Angelis srl
Via Maggini, 84
60127 Ancona (AN)
FotoEmmegi s.n.c.
Via S. Luigi Versiglia, 2
62012 Civitanova Mache (MC)
LAZIO
4U Video Srl
Via A. Cialdi, 1H
00154 Roma (RM)
Cherubini
Via Tiburtina, 364
00159 Roma (RM)
La Placa Group Srl
Via Val Trompia 12/18 – 24/40
00141 Roma (RM)
Fotoforniture Guido Sabatini S.p.A
Via Germanico, 168A
00192 Roma (RM)
Videoelettronic Srl
Via delle Resede, 8/a
00171 Roma (RM)
ABRUZZO
BLACK & WHITE s. a. s. di Pierantozzi Nino & C.
Via I. Silione 14
64014 Martinsicuro (TE)
Broadcast Center
Via Giovanni Chiarini 62/64
65126 Pescara (PE)
CAMPANIA
Trans Audio Video
Viale Lincoln, 38/40
81100 Caserta (CE)
Via Lodi, 1 20053
Muggiò (MB)
Outline Srl
Via Europa, 372
80010 Villaricca (NA)
Fotoema s.a.s.
Complesso Napoli Est, Via Ferrante Imparato, 190
80146 Napoli (NA)
CALABRIA
Professional Service Srl
Via Tavolaro, 21
87100 Cosenza (CS)
Cine Sud Megastore
Centro Comm. "Le Vele" Via Nausica
88060 Montepaone Lido (CZ)
PUGLIA
PROVIDEO – Broadcast & Professional A/V
Via L. D'Arcangelo, 3N

74015 Martina Franca (TA)
SICILIA
Fotogrammi di Mariano Amoroso
Via Argenteria, 24
91016 Erice (TP)
Fotocuratolo
VIA MALTA, 49
93100 Caltanissetta (CT)
Foto Luce
Via Oliveto Scammacca, 76
95127 Catania (CT)
SARDEGNA
Photofuture Sas
Via Salaris Francesco, 17
091286 Cagliari (CA)
---
JAPAN
Kenko Professional Imaging Co., Ltd.
5-68-10, Nakano, Nakano-Ku, Tokyo 164-0001, JAPAN.

---
POLAND
RobimyTV
ul. Wynalazek 2/U8
02-677 Warsaw
---
PORTUGAL
Niobo – acessórios para Fotografia e vídeo
Zona Industrial, Lote 70
8700-281 Olhão
Cleanfeed, Unipessoal Lda.
Estrada das Areias 372 Bloco B 2ºD, São Pedro do Estoril.
2765-467 Estoril
---
ROMANIA
4K Broadcast Solutions
Blvd. Theodor Pallady 287
032258 Bucarest
---
RUSSIA
DEDOTEC RUSSIA
Vernadsky Avenue,95 Building 4
119526 Moscow
---
SERBIA
Visual Impact Servia doo
Oblakovska 28
11000 Beograd
---
SPAIN
Màs Que Vìdeo Profesional, S.A.
C./ Rocafort 131 local 1 y 2
08015 Barcelona
Catts Camera, S.L.U.
Avda Montes de Oca 19, Nave 27
28703 – San Sebastian de los Reyes – Madrid
---
SOUTH KOREA
BANDO Camera & Cine
16, Sam-il daero 4 gil, Jung-gu, Seoul
South Korea

AVX Corporation
803, 14, Seongsui-ro 10-gil, Seongdong, Seoul
South Korea

---
SWITZERLAND
Dedotec Schweiz Gmbh
Alte Bremgartenstrasse 2
CH-8965 Berikon
---
THAILAND
T-REC Co. Ltd
45 Soi Nawamin111 Lane5, Nawamin, Bueng Kum,
10230 – Bangkok
---
TUNISIA
ADN Broadcast
6 Rue Mustapha Sfar, Tunis
Tunisia
---
UKRAINE
COMTEL
7 Tatarska Str.
Kyiv 04107
---
UNITED KINGDOM
Optical Support Ltd
Unit 8, Crusader Ind. Estate – 167 Hermitage Road
N4 1LZ London
ZX Records
269A Wykeham Road,
RG6 1PL Reading
---
BECOME A RETAILER
SALES LEVEL CHAIN
SmartSystem primary aim is to develop and delivery professional video products to their customer at affordable prices. The only way to reach this proposal is adopting the shortest sales chain possible: customer can buy directly via online SmartSystem Store as well as via Retailers.
NON EXCLUSIVE RETAILERS AGREEMENTS
Our Retailers has the priority in selling our products. We believe in strong and fruitful partnership with our commercial partners. SmartSystem will always suggest its customer to contact the local Retailer before place a direct order via our online store. In order to grant the maximum buying satisfaction for our customer, we reserves the right to cooperate with multiple partners in each country.
WORK WITH US
Would you like to be a SmartSystem sales representative? Stop waiting, contact us!
Phone: +39 0721 1830469